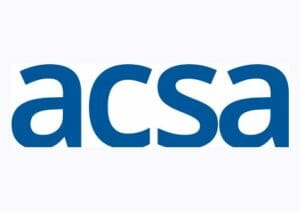 Agincourt Community Services Association (ACSA) – The Newcomers' Centre
Our proud Affiliation with ACSA
GLOW College is proud to be working closely with Agincourt Community Services Association (ACSA).
ACSA is a bridge between people who need help and those who can provide it.
Today, ACSA addresses a variety of issues including systemic poverty, hunger, housing, homelessness, unemployment, accessibility and social isolation. Over the years ACSA has been funded by all levels of government, several foundations, schools, local faith communities, and The United Way of Greater Toronto. Its strength remains in the original concept: To act as a bridge between people who need help and those who can provide it.
For over 40 years the backbone of the organization has been the army of volunteers who help run an array of programs. While the original concept has remained the same, some of the methods have changed: more and more ACSA helps people to help themselves by providing 'hand up' programs rather than 'hand out' programs. Programs have also changed to reflect the ever-changing community needs.
Community Engagement enables entire neighborhoods to work together to identify common issues of concern and to address them as a community. ACSA continues to ensure our programs and services are relevant and current to the needs of the communities we serve.
ACSA Funded Courses at GLOW College
Currently, six of our popular Certificate courses are available for funding by the ACSA Newcomers' Centre. Click each course below to read about course descriptions, expected outcomes and potential career pathways. Contact ACSA directly to be assessed for your eligibility for 80% tuition funding or more. Pre-Approved Students can use their code to enroll using the link provided within the course descriptions below.
We look forward to seeing you in class!
Contact ACSA directly for more information on funding eligibility.