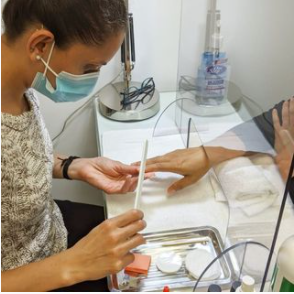 Grab your tweezers and kits!  We're heading back to beauty school.
After a long awaited time in lockdown, we've all been itching to get tweezing some brows. But are you ready? Heading back to beauty school, for some can be an anxious time.
So let's help you get ready for in-person classes.
Review, review, review!
Before stepping into the class room, review your note and theory. This will help refresh your memory and will also spark some questions to ask your instructor.
You want to be able to step back into class and be ready to get back into the flow of things.
Sleep
This is one of the most important tips on the list. You want to be sure you have plenty of sleep before each class. Let's face it, most of us have had plenty of down time and learning a new skill will require your full attention.
Come Prepared
It's a great idea to reach out to your professor or the school admin and find out exactly what you'll need to bring. Make a list to make it easier for yourself to just quickly grab your things and go. Or even better yet, go ahead and pack your bag the night before to avoid a morning rush.
Get Excited
Yes! Absolutely, celebrate your return to class. For some it's been months since you've stepped into class and for other it's been years. Regardless of how long it's been, celebrate your education, it's only the beginning of your new career.
After your first day of class, be sure to treat yourself. Grab your favourite treat to celebrate a long days work!
You're always invited to sit with us! Check out our Blended Studies Course to get started.