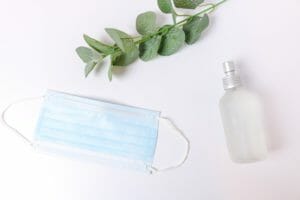 Now that Salons are operating, we know that you'll be busy! Even before Covid, as beauty professionals we are trained on the importance of sanitation in our work spaces. But now more than ever this is the hot topic for everyone.
As we get back to the swing of the work/life balance, it's important for us to be able to keep up with our sanitation.
Get organized
With the number of back up appointments you'll feel like you're playing catch up. This can be a blessing and curse. Most of you might already use a Booking App, this is the easiest way to keep detailed notes of how you need to call.
Bookings
An easy way to feel on top of your game is by taking account of all the pre-booked appointments, confirm and then take note of your supplies. This way you know you'll have enough supplies at least for the first wave of clients. And of course be sure to take the first couple of days easy, try not to over book. The last thing you want, is to burn out the your first week back.
Stay informed
Yes, the past year has been a rollercoaster, and realistically we just don't know what will be next. That's why keeping yourself informed you will be better prepared for whatever comes.
Brush up on your beauty sanitation skills, we recommend taking a sanitation course to get you freshened up. Check out our Sanitation Course