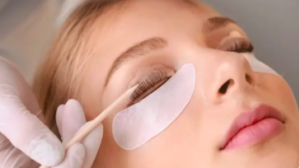 If you're reading this, you're probably thinking of enrolling in a Lash Lift Training Course. Or perhaps your curiosity has brought you here.
What is a Lash Lift?
Lash Lift is the process of simply altering the shape of the natural Lash. It will give the same effect of a hand held lash curler. This service most of the time includes lash tinting to help emphasis the lashes, by 'dying' them a darker colour.
Why Lift?
If you're already offering Lash services, this is will be a great add-on to your menu. It will open your services up to clientele that may not be looking to commit to a full set of lashes.
Lash lift offers clients a low at home aftercare with beautiful results. Which means, it will keep them coming back!
What you will learn
You will get basic theory, details of the service start to finish and how to select the appropriate products for each client.
The course will also teach you your room set up and Safety/ Sanitation protocols.
Search for a course
Like anything, you'll want to be sure to do your research. Let us share some key things to look for during your search.
Credentials! Be sure to attend ministry approved programs

Instructors – learn who will your instructor

Curriculum – take note of what each program covers, as this usually varies

Look at reviews

Location (you'll want to make sure it's accessible for you)
These four points are to help you narrow down the top schools. Investing in your career should be a priority for any beautician, this will give your clients the peace of mind knowing that they are going to trusted professional.
Start learning Lash Lift and Tint today!
Visit our Cloud Campus to enroll