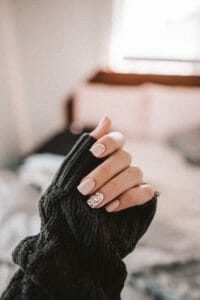 Learning Nail Enhancements Online
 Over time nail enhancements as we now know them, have become widely popular. More and more we see a high demand of skilled professionals.
For those looking to enter the beauty industry or looking for a new hobby, nail enhancements have become a fun way to do so. As times change the methods of learning also develop, learning nail enhancements online makes it easier to get started. However with so many options it can become hard to choose the right fit.
Here are a few tips to help guide you with online learning.
Research
First and foremost researching schools is key! Choosing a local school is recommend they will be able to help find beauty suppliers near you and they may also offer in-person practical options. Be sure to check the school credentials, this will help you have peace of mind knowing once you graduate you will have valid credentials yourself.
Ask Questions
It's always a great idea to reach out to the school and ask any questions you may have, this will help you see what the school is all about. Having direct contact with the school also helps you along the way, you want to know that you will be able to get help if you run into any technical problems.
Content
When searching Online Nail Enhancement course, it's good to ask what you will be learning. You will want to find if you need a prerequisite for the class, or some courses will incorporate  the fundamentals of nail anatomy which is essential when learning about nail enhancements.
To learn about Nail Enhancements CLICK HERE