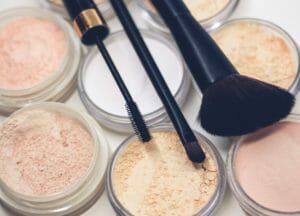 If you have passion for skincare, makeup, and all things beauty, then you might consider a career in esthetics. Before you can call yourself a professional, you will need to attend Esthetician school, to learn all the proper skills.
Let us share a few things to consider, before you embark on this amazing new career path.
You Will Get Your Hands Dirty
Not everything you'll learn will be in traditional classroom setting, you'll have to roll up your sleeves and get your hands dirty.
The Majority of students that enrol enjoy the hands on training as this will really help you get a good grasp of your new skills.
 Practice, Practice, Practice
You'll need to call on friends and family to help you practice your new skills. Practicing on as many people as you can will really help you when it comes to diversity on skin types and hair types.
How Much You Will Learn
What a lot of people don't know is you get to learn about science when you go to Esthetician School.  Yep! That's right, wether its the anatomy of skin, hair or nails or even the breakdown of ingredients in products, all play a big role when learning about esthetic services.
Your Instructors Will Always Be There For You
As the professional your instructors understand the need for support in the industry and they truly want to see you succeed. Be sure to reach out to them with any questions or concerns. Don't forget that they have a lot of first hand experience, that they are willing to share!
You Will Form Bonds That Will Last A Lifetime
In the beauty industry you work very closely with your clients. Not only are you providing a service but you also get to talk to someone about everything. This is one of the best parts of being an Esthetician, you'll even see your clients through a marriage, kids, and even break ups. These bonds can truly last a lifetime!
Are you Ready to start learning about skincare? Click her to start learning