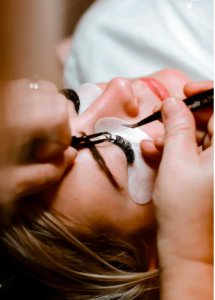 Lash Extensions are the must have accessory! Although they've been around for years, it's only recently that it's gained popularity. Ranging from subtle to ultra dramatic this  go to services is great for all your clients.
When selecting a Training program it's important to research the quality of your getting. Although research takes time it is critical in getting recognized certification. Here a few things to look out for on your search.
Facility
Finding  lash extension training that is held in a proper facility will be the first thing you should consider. When you're going to someones home or they can not provide you with an address, you should take it as a red flag. When an educator can provide you with a proper facility for you know they have taken proper measure to insure you will be getting what you pay for.
Instructor
It's key to learn from someone that has the skills and can prove their work. Having a mentor that can share their first hand experience with diversity adds a lot of value to you as student. When you're first on your own, there may be questions that arise that you might have never thought to ask in class, which means having someone you can reach out can really helpful.
When researching always be sure to talk to the training facility and ask any questions or concerns you may have. Doing so will help clear up any doubts and potentially can save you lots of money.
Start Learning Lash Extensions today by click here to Enroll
You learn more about GLOW College instructors by visiting MEET GLOW COLLEGE