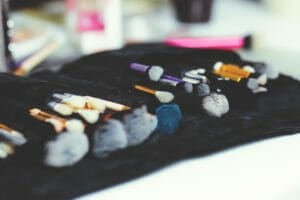 Do you love beauty products and often find yourself being the go-to-person for beauty advice? Then, why not make your passion into your career?
The beauty industry is ever growing, it's been around for centuries and continues to grow. There are so many avenues you can take, wether that'd be Makeup, Nails, Waxing or Skincare all these areas have a multitude of specialties with in them, the opportunities are truly endless.
Find your niche
It's important to consider what you would like to specialize in, also consider the type of job you see yourself in. The beauty industry offers a vast array of paths to choose from, most commonly the main to paths working a spa or doing freelance gigs. Finding your niche will help narrow down which courses you'll need to take.
Get Training
Being able to have the proper training can help open up work opportunities. It's important to research different schools as they all may offer slightly different programs, during your search be sure to get information about the instructors, as this will help with knowing the quality of education.
Practice in your spare time
Practice, practice, practice! This goes without saying, practicing on different people while you're in school will allow you to get hands on experience while still having your instructors to help with any questions that might arise.
Find a Job
Once you're close to finishing your studies, it's a good idea to start looking at job postings. Or if you are wanting to freelance you can start be opening up a social media account and share your work, you can also continue building your portfolio. For freelancers you'll want to connect to professionals, this can be a great way to hear about new gigs.
It's always so gratifying being able to  say that you love what you do!
Looking to turn you passion into a career? Check out our PROGRAMS page to get started.