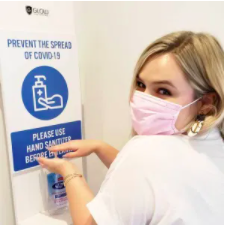 During these uncertain times we have been working hard to put in place safety measures to ensure the care of our students and staff to safely return to in person learning.
With the recent announcement by the government of Ontario our Kitchener location will re-open while our Brampton and Toronto locations will remain temporarily closed until it's safe to resume in person education. While continue to follow guidelines that Public Health and the Provincial Government have put in place for everyone's safety, we recommend checking out our online learning options.
We want to thank our amazing students and staff for their support and patience during this time.
Keep up to date with the latest COVID-19 Guidelines, by visiting:
https://covid-19.ontario.ca/index.html