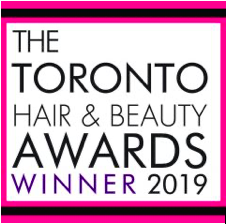 We WON the Beauty Award for Training Academy of the year!
With the dedication of each Staff member and all of our talented Students, this was a long time coming.
Our Staff, Students and Grads can proudly claim their positions and credentials from an Award Winning School! Congrats to everyone!
All 10 nominated finalists in the category were dedicated schools. We were proud to be considered among them and to have won!
Running a school and taking care of thousands of Students isn't an easy task. Our Students appreciate us as we do them! Tears of joy!