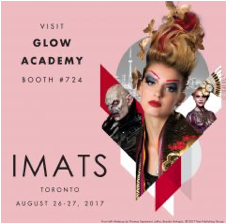 It's that time of the year. We are excited to be a part of this year's IMATS Toronto 2017.
The International Make-Up Artist Trade Show (IMATS) is one of the make-up world's largest gatherings and will be taking place this coming weekend at the Metro Toronto Convention Centre on Aug 26-27th, 2017.
Be sure to visit us at booth # 724 as we've got a number of surprises in store.
See you there!