GLOW & AIR CANADA COLLABORATION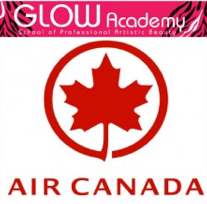 We are thrilled to announce we've partnered up with the largest airline in Canada, Air Canada to provide makeup training to all of their new female recruits. We will be teaching  all airport staff including behind the scenes personnel and flight attendants. We will be working hands on to provide them with techniques and fresh make-up looks that will have them GLOW'ing while the work hard to assure our comfort during flights.
We look forward to working with Air Canada and their staff over the upcoming months and years.