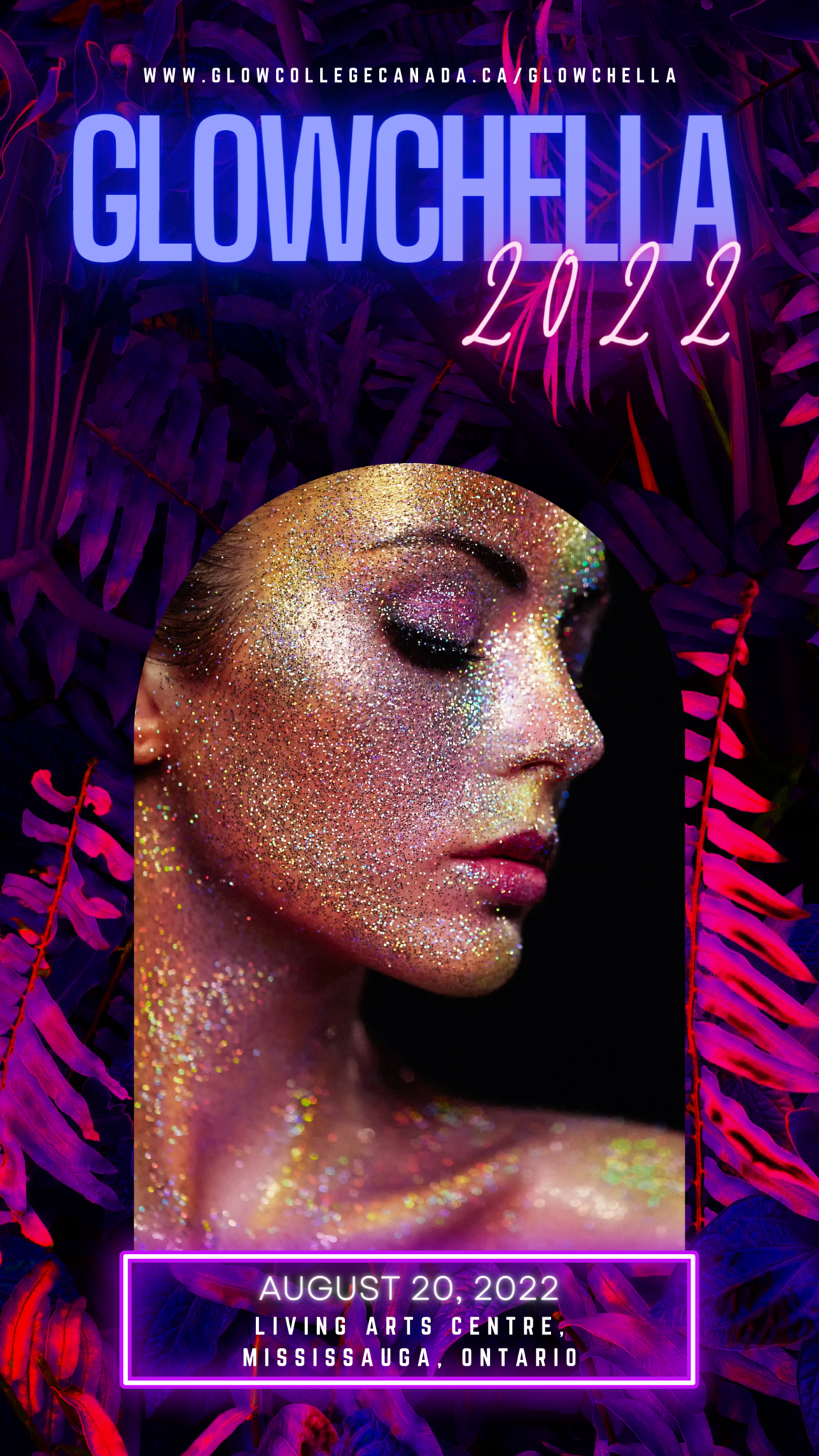 Previous
Next
Photo Credit: Living Arts Centre, Harper's Bazaar, Laura Louise Makeup
Graduate Showcase

Join us at the much anticipated Annual Graduation Ceremony and Showcase at the stunning Living Arts Centre in Mississauga, Ontario.
Graduates from across Ontario and Distance Education Grads from around the Globe are invited to celebrate their achievements and showcase their work. The RBC Theatre at the Living Arts Centre has a capacity limit of 300. Grads and limited Guests are encouraged to reserve your seats on a first come first serve basis. 
Distance Education Graduates may check www.canada.ca for information on Visitor Visa requirements. Visitor Invitation Letters will be issued by December 20, 2021 for all Graduates that have completed the below request Form by December 15, 2021. GLOW College can not assist with Visa or eTA applications. 
All COVID-19 Safety Protocols and Vaccine Policies will be in effect according to the Ontario Provincial Government guidelines. 
Invitation Letter Request Form
Distance Education and Online Graduates from Affiliate Schools may use the form below to request Invitation Letters to GLOWCHELLA 2022. Requests received by December 15th will be fulfilled by December 20th, 2021. Please note the College is closed for the holidays from December 22nd until January 3rd, 2022. Requests received after December 15th, 2021 will be completed in sequence. Last date to request Invitation letters to GLOWCHELLA 2022 is April 30th, 2022.
Invitation letters may be used for the purpose of eTA Visa or TRV Visitor Visa applications. GLOW College can not assist with the Visa application process. Graduates may visit www.canada.ca for information on TRV Visitor visas or eTA Visas depending on your Country of origin. Please be sure to work only with a Registered Canadian Immigration Consultant (RCIC). 
Graduates are required to bear the cost of flights, hotels, meals and all other travel and touring related expenses in Canada. Admission Tickets to GLOWCHELLA 2022 will accompany all Invitation letters. For those who are successfully granted their necessary Visas, please be sure to update the College by June 1st, 2022 so that you can be included in the planning and preparation of the Showcase as well as included in the Master Classes leading up to the Event.
Please note that based on COVID-19 Restrictions or unforeseen venue changes, event dates may change. Invitation Letters can only be requested once. 
Double Vaccination against Covid-19 is required for all attendees of the event.
Stay posted on news and events related to this Event