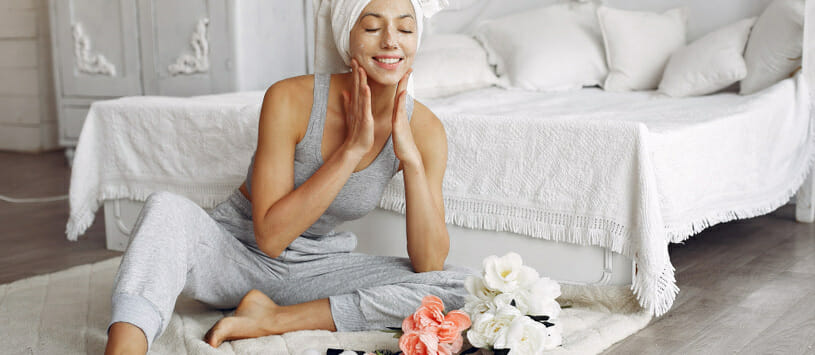 Everyone deserves a relaxing spa day every once in a while, but going to a professional spa can be expensive and time-consuming. Luckily, you can create your own DIY spa day at home with just a few simple steps. In this post, we'll be sharing how to do a DIY spa day at home.
Set the mood: Start by creating a relaxing atmosphere in your home. Light some candles, play some calming music, and dim the lights to create a soothing ambiance.
Start with a facial: Begin your spa day by giving yourself a facial. Cleanse your face with a gentle cleanser and then exfoliate with a scrub. Follow up with a hydrating face mask to rejuvenate your skin.
Soak in a bath: Draw a warm bath and add some Epsom salt or your favorite essential oils for a soothing soak. Take your time to relax and unwind in the bath.
Pamper your feet: After your bath, treat your feet to a relaxing foot soak. Add some Epsom salt and essential oils to warm water and soak your feet for 10-15 minutes. Follow up with a foot scrub and lotion.
Treat your body: Use a body scrub to exfoliate your skin, paying special attention to any rough areas. Follow up with a nourishing body lotion to keep your skin soft and smooth.
Finish with a manicure and pedicure: Finish off your DIY spa day with a DIY manicure and pedicure. File and shape your nails, apply a base coat, and finish with your favorite nail polish.
By following these simple steps, you can create your own DIY spa day at home. Remember to take your time and enjoy the process of pampering yourself. With a little bit of effort and some relaxation, you can rejuvenate your mind and body without leaving the comfort of your own home.
Is a Rewarding Career in Esthetics For You? Get More Info…
If you're interested in learning more about a career in skin care and exploring whether GLOW College is right for you, fill out the form on this page to receive more information.
For immediate questions, call 905-453-9456.