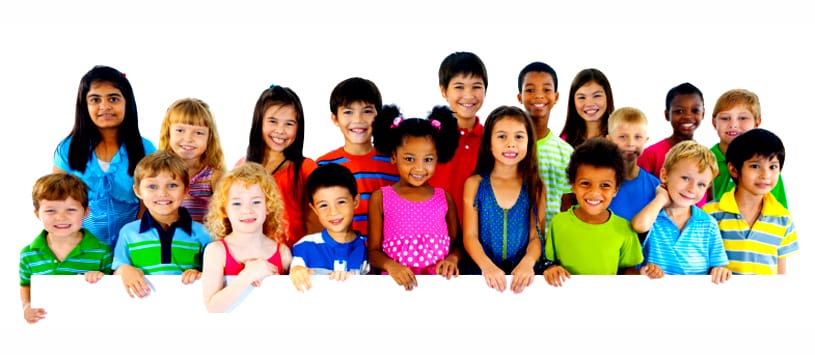 There are few callings as noble and influential as that of helping shape the early lives of children. If you have a passion for working with young kids and an interest in early education, a career in Early Childhood Assistance may be your ideal path. An Early Childhood Assistance college program is your gateway to this meaningful career, offering a rich learning experience and a plethora of job opportunities upon graduation.
In this blog post, we will take an in-depth look at what it means to be part of an Early Childhood Assistance college program, the vital skills and knowledge you'll gain, and the various career opportunities that await you in this field.
Understanding Early Childhood Assistance
Early Childhood Assistance professionals play an essential role in the development and well-being of young children, typically between the ages of 0 to 5. Their responsibilities include nurturing, educating, and caring for young children in various settings, such as preschools, childcare centers, and home-based environments. Earning a diploma or certificate in Early Childhood Assistance through a college program equips you with the skills and knowledge needed to excel in this fulfilling career.
Why Choose an Early Childhood Assistance College Program?
Impactful Career: Working with young children during their formative years is a truly impactful career. You have the unique opportunity to help shape their lives, facilitate their learning, and provide a safe and nurturing environment.
In-Demand Profession: The demand for trained professionals in Early Childhood Assistance is on the rise. Parents and caregivers are increasingly recognizing the importance of quality early childhood education and care.
Quick Entry into the Workforce: An Early Childhood Assistance college program is designed to provide you with the necessary knowledge and skills quickly, allowing you to enter the workforce and start making a difference in the lives of children in a relatively short amount of time.
The Early Childhood Assistance College Program
A typical Early Childhood Assistance college program is structured to provide you with a comprehensive education in child development, education strategies, and practical skills for working with young children. Here's an overview of what you can expect to learn in such a program:
Child Development: You'll study the physical, emotional, social, and cognitive development of children from infancy through preschool age. Understanding these developmental stages is critical to providing appropriate care and educational support.
Curriculum Planning: You'll learn how to design and implement age-appropriate curriculum activities that promote learning and development. This includes planning activities that stimulate creativity, problem-solving, and social skills.
Child Health and Safety: Ensuring the well-being of young children is a top priority. Your program will cover topics like nutrition, first aid, safety, and health regulations that pertain to childcare settings.
Behavior Management: You'll gain insight into effective techniques for managing and guiding children's behavior in a positive and supportive manner. This skill is crucial in creating a harmonious learning environment.
Childcare Regulations and Policies: Understanding the legal and ethical aspects of childcare is important. Your program will cover the regulations and policies that govern early childhood education and care.
Practical Experience: Many Early Childhood Assistance programs include a practicum component where you'll have the opportunity to work directly with young children in a childcare or preschool setting. This hands-on experience is invaluable for building confidence and competence.
Upon successful completion of your Early Childhood Assistance college program, you'll be well-prepared to start your career and provide quality care and education to young children.
Job Opportunities in Early Childhood Assistance
One of the most enticing aspects of a career in Early Childhood Assistance is the multitude of job opportunities available in various childcare settings. These are further fueled by Ontario's "$10/day childcare" that will be implemented by September 2025. Here are some of the roles and work environments where you can find employment:
Preschool Teacher Assistant: As a preschool teacher assistant, you'll work alongside experienced educators to help plan and implement educational activities for young children. Your role will involve providing support and guidance to students, helping them develop their cognitive, social, and emotional skills.
Childcare Provider: Many Early Childhood Assistance professionals work in childcare centers or home-based daycare settings. In these roles, you'll be responsible for providing a safe and nurturing environment for young children, planning age-appropriate activities, and ensuring their well-being.
Nanny or Au Pair: Some Early Childhood Assistance graduates choose to work as nannies or au pairs for families. These roles often involve caring for children in a home setting, offering personalized care, and providing educational support.
Head Start Assistant: Head Start and Early Head Start programs provide comprehensive services to low-income children and their families. As an assistant in these programs, you'll support the educational and developmental needs of young children while working with their families.
Early Intervention Specialist: Early intervention programs provide support to children with developmental delays or disabilities. As an early intervention specialist, you'll work with a team to assess children's needs and provide services to help them achieve their developmental milestones.
Childcare Center Director: With experience and additional education, you can progress to become a childcare center director. In this role, you'll oversee the daily operations of a childcare center, manage staff, and ensure the center complies with regulations.
Specialized Settings: You may also find opportunities to work with children with special needs or in specialized settings, such as Montessori schools, nature-based programs, or parent co-operatives. These roles often require specific training and expertise.
Conclusion: Shaping Bright Futures
In conclusion, a career in Early Childhood Assistance is all about shaping the bright futures of young children during their most critical years of development. The skills and knowledge you acquire through an Early Childhood Assistance college program will enable you to provide nurturing care and education, fostering the cognitive, social, and emotional growth of children.
The field of Early Childhood Assistance is expanding, with an increasing focus on quality early education and care. As a graduate of an Early Childhood Assistance program, you'll find yourself well-positioned to embark on a fulfilling and rewarding career that has a profound impact on the lives of children. Whether you choose to work in a childcare center, preschool, or with a specific population, you'll be an essential part of a child's journey, guiding them toward a bright and promising future.
Is a Rewarding Career as an Early Childhood Assistant Right For You? Get More Info…
If you're interested in learning more about a career in Early Childhood Assistance and exploring whether GLOW College is right for you, fill out the form on this page to receive more information.
For immediate questions, call 905-453-9456.