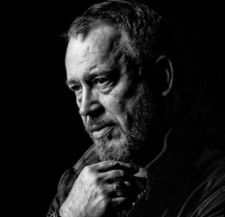 Wednesday August 23rd at GLOW Academy Mississauga will be hosting Michael Key, the Founder and Executive Director of IMATS. He will coming to meet with our grads/students straight from the airport!
Learn about his journey as a Motion Picture and TV Makeup Artist and of course the becoming of IMATS – one of the greatest Makeup Shows around the globe.
This event is available to GLOW graduates/students only.
Call the Academy to save your seat 905-670-9456
Who is Michael Key?
In addition to his Emmy® Award-winning career as a motion picture and TV make-up artist, Key is the founder and publisher of Make-Up Artist magazine and executive producer of the International Make-Up Artist Trade Shows (IMATS).
Key has contributed extensively to film and television productions including Indiana Jones and the Kingdom of the Crystal Skull, Santa Clause 3, The Grinch, Planet of the Apes, The Other Sister, Batman & Robin, Jingle All the Way, Eraser, The Last Action Hero, Star Trek: Generations and VI, Coneheads, Patriot Games, Touched by an Angel and Alien Nation. He has also done print and ad campaigns for Nike and Nintendo and even a music video for the Red Hot Chili Peppers. He was nominated for Emmy® Awards five times, and won twice, for his work on the Star Trek television shows.
Key helped pioneer computer make-up design for film and television. His informative lectures on the subject are in demand worldwide. He created looks for such famous faces as Arnold Schwarzenegger, Lindsay Lohan, Samuel L. Jackson, Antonio Banderas, Jennifer Garner, Val Kilmer, Jean-Claude Van Damme, Dennis Hopper, Kate Mulgrew and Tommy Lee Jones.