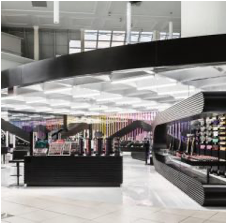 NEW STORE AT SQUARE ONE MISSISSAUGA!
GLOW students have the upcoming opportunity to check out MAC's newly designed store located upstairs at Square One.
Each season, we send our beauties to a MAC location, where they spend the time learning about The History of MAC / basic introduction to the company, a general overview of products/suggestions for kits including their Viva Glam and Kids Helping Kids programs. The MAC PRO Membership Program (PRO and STUDENT) makes our students and grads eligible for discounts. Students will have the opportunity to shop, try on products and learn about the world of MAC!