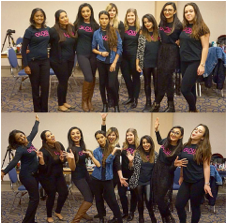 Another great practical opportunity for our students to build their resumes/portfolios ahead of graduating!
Last week our GLOW girls participated in the Miss Teen Canada 2017 Beauty Pageant.
Amazing opportunity for our students to doll up 50 pageant contestants with beautiful makeup looks and hair design. The Academy provides these opportunities for students to gain valuable relevant industry experience while having a whole lot of fun!