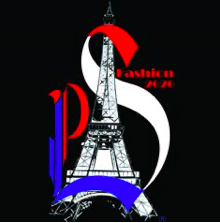 We're excited to be the Beauty Sponsors of the LAUNCH of Maison de Couture Paris Fashion Showcase at PFAFF Porsche, the 4th largest Porsche dealership in the world on Sunday, July 28, 2019.
Our students/grads will have the exclusive opportunity to doll up the fashion runway models. A fun evening with beautiful cars and fashion
Featured collections will include:
"Silk Road to Thailand" collection by MDC in Thai Silk from the Charitable Foundation of Her Majesty Queen Sirikit of Thailand highlighting 3rd Wish Fine Jewellery's 25th Anniversary Collection!
Des Volants et des Arcs: Vintage Café Collection by Catherine Curtis
Sankofa Collection by D'marsh Couture
Sapana's Dream Collection – Modern South Asian Bridal and Evening Wear
We can not wait for this invite only Exclusive Soiree our students/grads get to be a part of!
Get involved. Learn more on how you can get started in your Beauty Career for opportunities such as this one and many many more!