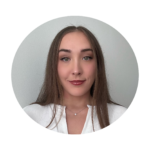 As a certified Nursing professional with over a decade of proven experience in various medical fields, Alida enjoys sharing her passion with her Healthcare Students.
Alida has worked in various hospital and clinical environments, including alongside support workers in community care settings.  These experiences have given Alida a strong understanding of how to address different areas of healthcare, and the complexity of individual patients medical needs, skills she enjoys sharing with her Students using a method of learning, teaching, and understanding.
Personal Support Workers have been an important part of Alida's career development from early on. Before graduating as a nurse, Alida worked as a support worker for many years, an invaluable experience that provided her with an in-depth understanding of the various roles and responsibilities that come directly with this type of career.
Most importantly, working as a Personal Support Worker has provided Alida with the valuable attitudes in compassion, empathy, and patience. With this knowledge, Alida hopes to inspire a new generation of healthcare workers in our healthcare system, and on how impactful their role can truly be within the community.