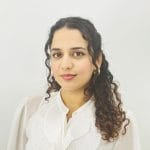 Gurman Kaur – Administrator
Gurman started her career in Administration from working at a medical clinic. She loves being organized and likes to create a mental checklist for everything. With her experience in Administration and Customer service, at GLOW she manages day to day support tasks.
She likes to start everyday with a positive outlook and thrives on problem solving.
Gurman has a passion for traveling and exploring new places. Some days she will be out exploring the city and some days you will find her tucked in bed with a good book, enjoying a warm cup of tea.