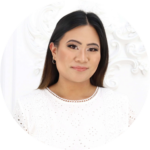 Jazmine Benasa, Admissions Lead
Jazmine started her career in the beauty industry at 14 years old freelancing in hair and makeup. She always had an interest for skin and pursued an education in Health Sciences. She continued her education to specialize in skin and completed her Medical Esthetics diploma in 2016. Since then, she has gained a passion for sharing her knowledge which led to experiences in teaching, admissions, and opening up her own beauty clinic.
In addition to Jazmine's experience in the beauty industry, her love for sharing knowledge allowed her to explore the world of marketing, content creating, and social media. She is always up for learning and currently finishing up her part-time studies in nursing to obtain more skills in the medical esthetic field.
Jazmine loves travelling and hopes to explore a new part of the world every year. On her days off, you'll find her being creative with a paintbrush or exploring the outdoors. Fun fact, she also has 8 years of restaurant and hospitality experience as a server/bartender and says that creating cocktails would have been her forever job if the beauty industry never existed.