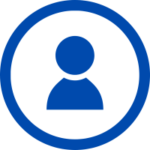 Lindsay Spry – Instructor
Lindsay earned her diploma in Practical Nursing with distinction from Conestoga College in 2005. She has worked as an RPN in the Long Term Care Industry ever since. Holding various positions including; Staff Educator, Coordinator of Quality Improvement and Restorative Care, and Associate Director of Care. In her current position as Resident Care Coordinator at the John Noble Home in Brantford, she is responsible for coordinating student placements.
The health care field has allowed Lindsay to practice within her profession while providing care to others ensuring respect and dignity. She is excited to disseminate knowledge and share her experiences in health care through teaching the PSW Program.
At home, Lindsay is an active mother of 2 preteen children. Along with her children and spouse, her family has two dogs who are always ready for playing ball in the yard or a long walk to the park. Lindsay enjoys spending time with extended family and friends and with such an active personal and professional life, she is always on the go!