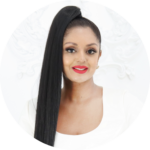 As the Director of GLOW College, Mahana uses her passion for people and education daily. With over fifteen years of business and education management experience, Mahana, along with her dedicated Team excelled GLOW College to winning nominations and awards, gaining recognition industry wide.
By raising the standard of education, combined with instilling Entrepreneurial traits in Graduates, Mahana aims to continue achieving high success rates of GLOW Graduates.
As a Mother of two Daughters, a teen and a toddler, Mahana believes in teaching her children to live life full of energy and optimism. It's never too early to start striving for your dreams, and never too late to achieve them.
The travel enthusiast in Mahana has a long list of places to see around the world, but the destinations she enjoys visiting the most are where our International Students are.
A global dreamer and an absolute achiever, Mahana continues developing her personal skills in dealing with and motivating people no matter what part of the world or life situation they are in. There's enough success in this world for everyone to claim.