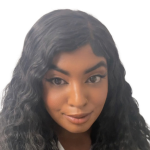 Rachel Sukumar – Admissions Advisor
From a young age, Rachel's love for beauty, makeup, and fashion was nurtured by her family's community of certified makeup artists. Serving as their muse and model, these experiences cultivated her profound love for all artistic and beauty-related matters.
While pursuing her English degree, Rachel continued to nurture her deep interests in art, beauty, fashion, and literature. Despite the pandemic challenges, she seized the opportunity to obtain her TEFL certificate to teach English while traveling. Achieving this goal through online platforms, she found a way to connect with children from different countries.
Rachel's journey then led her to a career in luxury travel and lifestyle, where she gained a fresh perspective on human resources. As she pursued her education in this field, she acquired professional experience in recruiting and talent management; her innate passion for assisting others in discovering fulfilling careers makes her a natural at connecting people with their ideal paths.
As an admissions advisor at Glow College, Rachel combines her core passions for talent management, beauty, and education. Her role involves guiding students to find the perfect beauty or aesthetic education path for a joyful lifelong career.
Rachel finds fulfillment in creative pursuits, experimenting with makeup and beauty trends, as well as indulging in her cherished art forms including painting/drawing, and writing. Sharing moments in nature with her puppy and transforming her Pinterest boards into reality are examples of her day-to-day life.