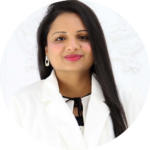 Sana Siddiqui, Administrator
With 10 years experience in Business Administration, Sana truly brings her knowledge and expertise to the Admin Team. Her main priorities include being a support system for Instructors as well as Students and using her background in Business Administration and Customer Service, she does that effectively and always with a smile.
Sana is naturally a nurturing person, who has a passion and love for helping others succeed which is truly evident in her day to day work. She excel's in communicating with a diverse group of students and genuinely excited to watch students achieve their goals!
When Sana isn't in her administrative role at GLOW College, she loves to spending time with her family. You can also find her having a self-care session by singing and dancing to some hip hop or trance music!