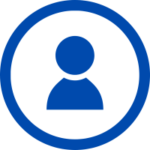 Veronica Liang, Instructor
Veronica has found her passion in the creative field from a young age. She has joined art classes for over 10 years and drew to the unlimited possibilities. She had completed her degree in Fine Art and Business at the University of Waterloo. Then she spent four years teaching art and sewing classes at different elementary schools, art studios and adult workshops. Veronica continues her education in fashion design at Parson. Her fashion style is innovative, fun and loud. She often combines art elements into her streetwear fashion style for a wow effect.
In her free time, Veronica volunteered for doing bridesmaid makeup and participate in YouTube filming. Her typical weekend will be watching the project runway while cutting up her old garments and transforming them into a new project. Veronica enjoys simple happiness such as trying out different restaurants and chatting with friends. She is also a talk show host at a radio station.