Brow Lamination Online/ Plus In-Person Course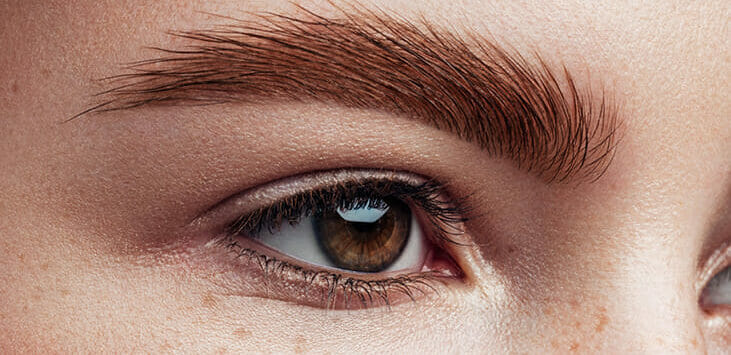 Complete theory lessons and assignments Online and come in for In Person Practicals.
Make it official, get Certified!
COURSE DESCRIPTION
Add the latest advancement in Brow Technology to your Beauty Business. This comprehensive Brow Lamination Course is your natural next step to growing your list of Brow Services. This course is designed to fully prepare you to be able to safely and effectively perform brow lamination for Clients with dispersed or scattered natural brows.
Learn essential theories on safety and sanitation, product knowledge, and application techniques of Brow Lamination. Learn with our Interactive lessons and gain life-long access to Course Content including Quizzes to test your knowledge, Step-by-Step demonstration videos and Assignments.
EXPECTED OUTCOME
This small investment into a new skill will allow your Brow business to excel further. The techniques compliment Brow Shaping and Tinting Clients well.
PRE-REQUISITES
None
*Supplies available for use in class. Save kit budget and use when shopping at Supplier advised by the Instructor.
Course Outline
This comprehensive course will take you from the ground up. Learn the essential theory and step-by-step techniques. Review the course outline below and start your journey towards Brow Lamination Certification.
1 INTRO

How to manage your time with Self Paced learning
2 BROW LAMINATION

What is Eyebrow Lamination
Benefits
All About Eyebrows
Brow Lamination Quiz
3 CONTRAINDICATIONS

Contraindications
Potential Risks & Side Effects
Consent Form
4 INFECTION CONTROL

Sanitation Practices
How to Disinfect Video Lesson
Sanitation and Safety Quiz
5 BEFORE & AFTER CARE

Before Care
After Care
Before & After Care Quiz
6 STEP BY STEP PROCESS

Products Used
Proper Consultation
Application Process
Step by Step Video Demonstration
7 IN PERSON CLASS (3 HOURS)

Theory Review
Disinfection Demonstration
Product Explanation/Demonstration
Full Application on Model
Q & A
8 Next steps

You're almost done!
Feedback

Pricing Options

Choose a pricing option that suits you and start learning today. Pay in full to save or choose the monthly payment option. Fees include Tuition and free Virtual Seat assignment. Digital Certificate will be issued upon completion of all lessons, assessments, and upon final payment (where applicable). Non-refundable once paid. By enrolling into this Non-Vocational Course, you accept the Terms and Policies as outlined on the College webpage www.glowcollegecanada.ca/admissions/

Is a Rewarding Career in Beauty, Design or Healthcare Right For You? Get More Info…

If you're interested in learning more about careers in Beauty, Design or Healthcare and exploring whether GLOW College is right for you, fill out the form on this page to receive more information.

For immediate questions, call 905-453-9456

Hybrid: $450.00