Hair Design Online/ Plus In-Person Course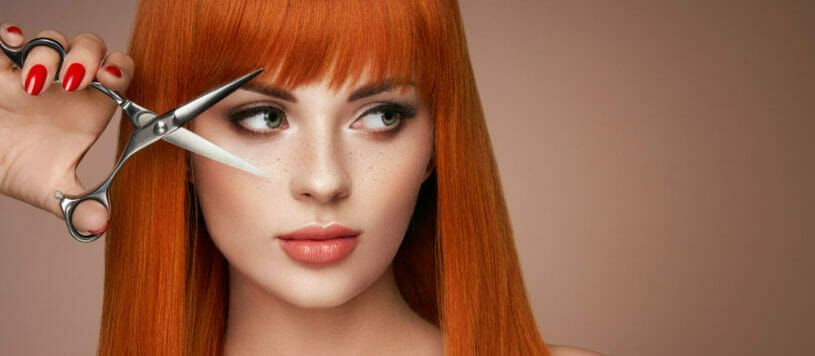 Complete theory lessons and assignments Online and come in for In Person Practicals.
Make it official, get Certified!
Ideal for Beginner Hair Stylists and Makeup Artists, this course includes lessons in Hair Anatomy, Textures and Classifications, Sanitation, as well as techniques for braiding, curling, pinning and designing updos. Earn this College Certificate.
COURSE DESCRIPTION
Learn the Art of Bridal and Party Hair Design with this interactive Course designed for Makeup Artists and Hair Enthusiasts. Complete essential theory lessons on Hair Anatomy, hair textures and classifications, safety and sanitation, sectioning, curling, backcombing, Pin Curls as well as classic updos that include Chignon Buns, French Rolls, Popular Braids and more. Learn with our Interactive lessons and gain life-long access to Course Content including Quizzes to test your knowledge, Step-by-Step demonstration videos and portfolio building Assignments.
EXPECTED OUTCOME
Add hair skills to your Beauty Business and cater to Bridal and Party Clients. Learn popular and classic hairstyles and adjust to accommodate the Clients hair type and face shape. Fundamental lessons will allow you to work with Individual Clients or with Photographers to meet their Client needs.
PRE-REQUISITES
NoneKITS AND SUPPLIES:
Babyliss Pro Hair Kit option is available for $440+tax, includes a medium-length hair mannequin, or bring your own supplies.
CHOOSE A LEARNING METHOD
ONLINE COURSE $1200.00 OR 3 Monthly Payments of $450.00
BLENDED ONLINE AND IN PERSON $1600.00 OR 4 Monthly Payments of $450.00
Course Outline
This comprehensive course will take you from the ground up. Learn the essential theory and step-by-step techniques. Review the course outline below and start your journey towards Hair Design Certification.

1 INTRO

How to manage your time with Self Paced learning
2 HAIR ANATOMY

Hair Shaft​
Hair Follicle​
Hair Growth Cycle
Hair Anatomy Quiz
3 HAIR CLASSIFICATIONS

Hair Types
Hair Texture Chart​
4 ESSENTIAL TOOLS

Essential Tools
Hot Tools
Hot Tool Safety​
5 HAIRSTYLING by FACE SHAPE

Hairstyling for Square Face
Hairstyling for Round Face
Hairstyling for Triangular Face
Hairstyling for Oblong Face
Hairstyling for Oval Face
Hairstyling for Diamond Face
Hairstyling for Heart Face
​Five Part Sectioning Chart
Sectioning Assignment
Seven Part Sectioning Chart
Seven Part Sectioning Assignment
6 PIN CURLS (NO HEAT)

Pin Curls (No Heat) Video Lesson
Pin Curl Assignment
7 BARREL CURLS

Barrel Curls Video Lesson
Barrel Curl Assignment
8 FLAT IRON CURLS

Flat Iron Curls Video Lesson
Flat Iron Curling Assignment
9 SIDE PINNING

Side Pinning Video Lesson
Side Pinning Assignment
10 MESSY UP DO

Messy Up Do Video Lesson
Messy Updo Assignment
11 FRENCH ROLL

French Roll Video Lesson
French Roll Assignment
12 FRENCH TWIST

French Twist Video Lesson
French Twist Assignment
13 CLASSIC CHIGNON

Classic Chignon Video Lesson
Classic Chignon Assignment
14 CRISS CROSS CHIGNON

Criss Cross Chignon Video Lesson
Criss Cross Chignon Assignment
15 DONUT BUN

Donut Bun Video Lesson
Donut Bun Assignment
16 TOPKNOT

Topknot Video Lesson
Topknot Assignment
17 BARREL CURL BUN

Barrel Curl Bun Video Lesson
Barrel Curl Bun Assignment
18 DUTCH BRAID

Dutch Braid Video Lesson
Dutch Braid Assignment
19 FISHTAIL BRAID

Fishtail Braid Video Lesson
Fishtail Braid Assignment
20 WATERFALL BRAID

Waterfall Braid Video Lesson
Waterfall Braid Assignment
21 UP DO WITH BRAIDS

Up Do With Braids Video Lesson
Updo with Braids Assignment
22 CURLS WITH BRAIDS

Curls With Braids Video Lesson
Curls with Braids Assignment
23 IN PERSON CLASS 1 OF 6 (3 hours)

Theory Review and Q&A
Five Part Sectioning
Barrel Curls
24 IN PERSON CLASS 2 OF 6 (3 hours)

Review Barrel Curls
Flat Iron Curls
Side Pinning
Messy Updo
25 IN PERSON CLASS 3 OF 6 (3 hours)

French Roll
French Twist
Classic Chignon
27 IN PERSON CLASS 5 OF 6 (3 hours)

Designing with Braids
Volume Curls with Clip In Hair Extensions
28 IN PERSON CLASS 5 OF 6 (3 hours)

Review Techniques
Practical Assessment
29 FINAL ASSESSMENT

FINAL EXAM
PRACTICAL EXAM (3 Part)
30 NEXT STEPS

You're almost done!
Feedback

Pricing Options

Choose a pricing option that suits you and start learning today. Pay in full to save or choose the monthly payment option. Fees include Tuition and free Virtual Seat assignment. Digital Certificate will be issued upon completion of all lessons, assessments, and upon final payment (where applicable). Non-refundable once paid. By enrolling into this Non-Vocational Course, you accept the Terms and Policies as outlined on the College webpage www.glowcollegecanada.ca/admissions/

Is a Rewarding Career in Beauty, Design or Healthcare Right For You? Get More Info…

If you're interested in learning more about careers in Beauty, Design or Healthcare and exploring whether GLOW College is right for you, fill out the form on this page to receive more information.

For immediate questions, call 905-453-9456