Hair Extensions Online Course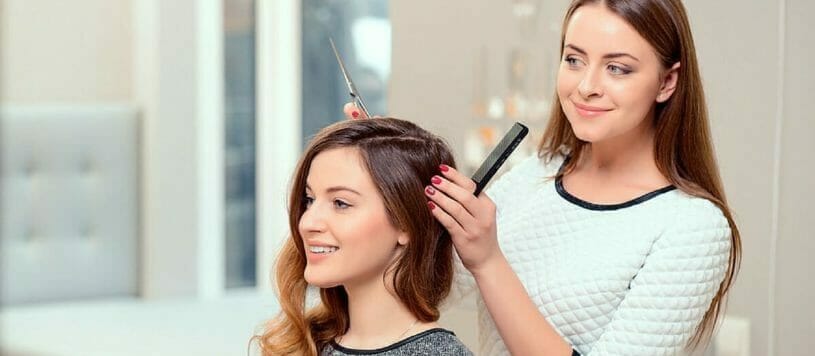 Start learning Online, self-paced.
Make it official, get Certified!
Learn popular Hair Extension methods with this hands-on training course. Master Hair Extensions methods such as Fusion, Micro Rings and Tape extensions.
HAIR EXTENSIONS
COURSE DESCRIPTION
Expand your Beauty Business by learning popular Hair Extension installation methods including Fusion, Micro-Link/Nano, and Tape Extensions. No Prior experience required. Learn essential theories and step-by-step methods to install, correct and remove various types of hair extensions.
Learn essential theories on safety and sanitation, installation tools and products, and techniques to effectively install weft, I tip and U tip extensions using various methods. Learn with our Interactive lessons and gain life-long access to Course Content including Quizzes to test your knowledge, Step-by-Step demonstration videos and portfolio building Assignments.
EXPECTED OUTCOME
Add this residual income skill to your Hair business and cater to Clients with all kinds of hair types and textures. Pro Hair Kit option available for $420+tax, includes a medium-length hair mannequin.
PRE-REQUISITES
None
CHOOSE A LEARNING METHOD
ONLINE COURSE                                 $1200.00 OR 3 Monthly Payments of $450.00
BLENDED ONLINE AND IN PERSON    $1600.00 OR 4 Monthly Payments of $450.00
Course Outline
This comprehensive course will take you from the ground up. Learn the essential theory and step-by-step techniques.
1 INTRO

How to manage your time with Self Paced learning
2 HAIR EXTENSIONS

Types of Fibers
Color Codes
Textures
Quality
Hair Textures and Classifications Quiz
3 ESSENTIAL TOOLS

Intro Essential Tools & Equipment
Brush & Comb Selection
Clips Selection
Extra Tools
Hot Iron & Hair Swatch Colours
Bond Remover
4 METHODS OF INTEGRATION

Track Weaving
Bonding
Clip In
Hot & Cold Fusion
Micro Rings
Tape In
Methods of Integration Quiz
5 CLIENT CONSULTATION

Intro Consultation
Questions to ask client
Methods of Application
Hair Types
Hair Condition Prior to Appointment
Colour Match
Deposit Discussion
Consultation Complete
6 PRE INSTALLATION TECHNIQUES

How to Section Client's Hair
Hair Sectioning
7 FUSION HAIR EXTENSIONS

Intro to Fusion Hair Extensions
Fusion Hair Preparation
Fusion U-Tip Video Demonstration
Fusion I-Tip Video Demonstration
2nd I-Tip Video Demonstration
8 TAPE IN HAIR EXTENSIONS

Intro to Tape In Hair Extensions
Tape-In Video Demonstration
9 MICRO & NANO LINK HAIR EXTENSIONS

Intro to Micro & Nano Ring Extensions
Micro Link Extension Video Demonstration
2nd Micro Link Demonstration
10 SHAMPOOING & STYLING EXTENSIONS

Shampooing & Styling Extensions
11 REMOVING HAIR EXTENSIONS

Bonding
Fusion
Intro to Fusion Extension Removal
How to Remove Fusion Extensions Video
2nd Fusion Extension Removal Video
Intro to Tape In Extension Removal
How to Remove Tape In Extensions Video
Intro to Micro & Nano Link Removal
Micro & Nano Link Removal
12 NEXT STEPS

You're almost done!
Feedback

Pricing Options

Choose a pricing option that suits you and start learning today. Pay in full to save or choose the monthly payment option. Fees include Tuition and free Virtual Seat assignment. Digital Certificate will be issued upon completion of all lessons, assessments, and upon final payment (where applicable). Non-refundable once paid. By enrolling into this Non-Vocational Course, you accept the Terms and Policies as outlined on the College webpage www.glowcollegecanada.ca/admissions/

Is a Rewarding Career in Beauty, Design or Healthcare Right For You? Get More Info…

If you're interested in learning more about careers in Beauty, Design or Healthcare and exploring whether GLOW College is right for you, fill out the form on this page to receive more information.

For immediate questions, call 905-453-9456