Get the Skills to Become a Beauty Sanitation Professional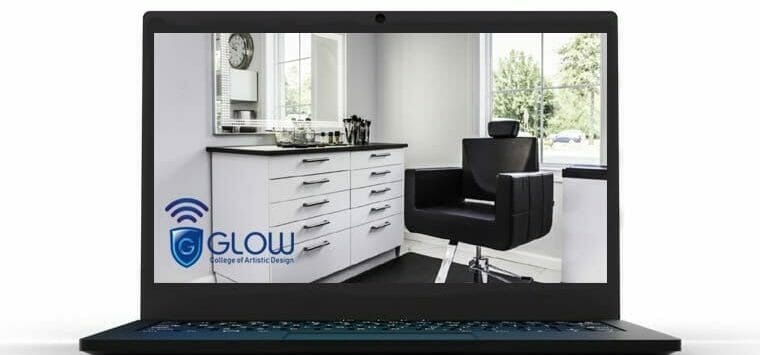 Online International Beauty Sanitation Certificate Course
Designed for Makeup Artists, Salon and Freelance Professionals, GLOW College's International Beauty Sanitation Certificate is ideal for beauty pros in the Personal Services industry to refresh your knowledge in Safety and Sanitation.
This Certificate Course is delivered 100% online so you can advance your beauty career with the flexibility and support you need to succeed. You can balance work, family and other commitments while you get the skills to build a brighter future.
During this course, you will complete essential lessons in Infection Control in a Personal Service environment, including within a Salon and Freelance on-set or on-location settings.
During the International Beauty Sanitation Certificate course, you will learn:
Infection Control
Germology
Safety & Sanitation
Common Bacteria Found in Beauty Products/Surfaces
This course is a refresher for trained Beauty Professionals with prior training credentials. For a limited time, we will accept self-taught professions into this course based on 2 plus years of industry experiences.
The best way to see if GLOW College is the right fit for you is to come and tour the school. You can tour our facilities and meet with students and instructors. Schedule a tour now or Get more info.
CHOOSE A PAYMENT OPTION THAT SUITS YOU BEST
ONLINE SELF-PACED COURSE: $340
LendCare Financing
GLOW College offers a NEW 0% Financial Aid option through LendCare. LendCare offers an easy-to-use, online financing solution, with express credit decisions, accessible from anywhere you are, 24/7.
Apply Now!

To apply for Financial Aid through LendCare, please select your preferred campus from the list below. You will be directed to the application form for your chosen campus.

Click here for more information about GLOW College's financial aid options.
Course Outline
This comprehensive course will take you from the ground up. Learn the essential theory and step-by-step techniques. Review the course outline below and start your journey towards International Beauty Sanitation Certification.
1) Intro

Sanitation for Beauty Professionals
2) Germology

Germs on Products
Types of Bacteria
Germology Video Lesson
Germology Quiz
3) Safety & Sanitation

Safety Protocols
Lifespan of Products
Makeup Kit Sanitation Video Lesson
Quick Sanitation Steps
Washing your Brushes
Safety and Sanitation Quiz
4) Fungus/Bacteria/Virus

Fungal Infection
Bacterial Infection
Viral Infection
Fungus/Bacteria/Virus Quiz
5) Infection Control

Sanitation Practices
How to Disinfect Video
Infection Control Quiz
6) Protecting Yourself & Your Client

Proper Protection
Avoiding Skin Problems
Protection and Prevention Quiz
7) COVID-19

Covid-19 Practices
Public Health Measures
Workplace Safety
Covid-19 Quiz
8) Next Steps

You're almost done!
Before you go…

Pricing Options

Choose a payment option that suits you best. Pay in full to save or choose the monthly payment plan option. Non-Refundable. Digital Certificate will be issued upon completion of lessons or upon completion of final payment (where application).

Is a Rewarding Career as a Beauty Sanitation Professional Right For You? Get More Info…

If you're interested in learning more about careers in International Beauty Sanitation and exploring whether GLOW College is right for you, fill out the form on this page to receive more information.

For immediate questions, call 905-453-9456.