Get the Skills to Become a Lash Lift and Tint Professional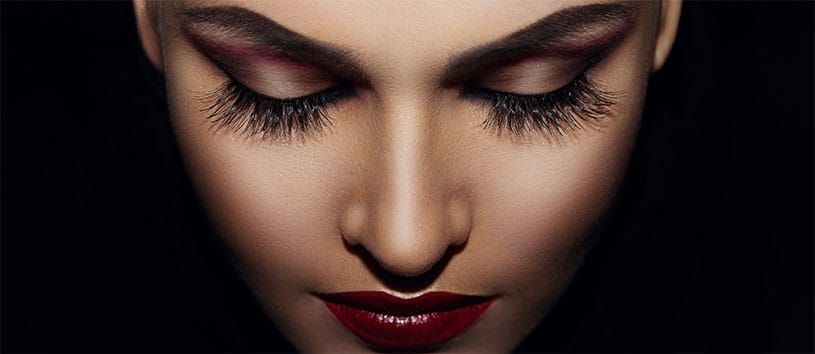 Online Lash Lift and Tint Certificate Course
Looking to offer your beauty clients a naturally curled lash? GLOW College's Lash Lift and Tint Certificate Course will provide you with the skills and training needed to safely and effectively perform Lash Lift and Tint services. You will learn essential theories on safety and sanitation, product knowledge, and application techniques of effectively Lifting and Tinting Lashes.
This Certificate Course is delivered 100% online so you can advance your beauty career with the flexibility and support you need to succeed. You can balance work, family and other commitments while you get the skills to build a brighter future.
During the Lash Lift and Tint Certificate course, you will learn advanced techniques in:
Lash Lift/Perm/Curl
Before & After Care
Infection Control
Benefits of Lash Lift & Tint
The best way to see if GLOW College is the right fit for you is to come and tour the school. You can tour our facilities and meet with students and instructors. Schedule a tour now or Get more info.
Expected Outcome
This relatively small investment has big returns for current Beauty Professionals to complement existing services, or a brand-new enthusiast just starting their beauty business ground up. This popular technique will allow your client's natural lashes to stand out. Your clients can either toss the need for mascara or use it to amplify their newly lifting and tinted lashes.
Pre-Requisites
None.
CHOOSE A PAYMENT OPTION THAT SUITS YOU BEST
*Online option is only for Existing Beauty Professionals
METHOD 1 – ONLINE SELF-PACED COURSE: $300
METHOD 2 – HYBRID COURSE (ONLINE THEORY, IN-PERSON PRACTICAL): $450
LendCare Financing
GLOW College offers a NEW 0% Financial Aid option through LendCare. LendCare offers an easy-to-use, online financing solution, with express credit decisions, accessible from anywhere you are, 24/7.
Apply Now!

To apply for Financial Aid through LendCare, please select your preferred campus from the list below. You will be directed to the application form for your chosen campus.

Click here for more information about GLOW College's financial aid options.
Course Outline
This comprehensive course will take you from the ground up. Learn the essential theory and step-by-step techniques. Review the course outline below and start your journey towards Lash Lift and Tint Certification.
1) Intro

How to manage your time with Self Paced learning
2) Lash Lift & Tint

What to Expect
Room Set Up
3) Theory

Benefits of Lash Lift
Benefits of Lash Tinting
4) Lash Lift Details

Frequent Questions
Lash Lift vs Lash Extensions
Lash Lift/Perm/Curl
Lash Lift Details Quiz
5) Before & After Care

Lash Lift & Tint Before Care
Lash Lift After Care
Lash Tint After Care
Before & After Care Quiz
6) Infection Control

Sanitation Practices
How to Disinfect Video Lesson
Sanitation and Safety Quiz
7) Lash Lift & Tint Procedure

Contraindications
Lash Lift & Tint Consent Form
Step By Step Procedure
Lash Lift & Tint Procedure Quiz
8) Step by Step Videos

Products Video Lesson
Lash Lift and Tint Process Video Lesson
9) Practical Assessment

Lash Tint Practical Assessment Video Submission
Lash Lift Practical Assessment Video Submission
10) Next Steps

You're Almost Done
Before you go…

Pricing Options

Choose a pricing option that suits you and start learning today. Pay in full to save or choose the monthly payment option. Fees include Tuition and free Virtual Seat assignment. Digital Certificate will be issued upon completion of all lessons, assessments, and upon final payment (where applicable). Non-refundable once paid. By enrolling into this Non-Vocational Course, you accept the Terms and Policies as outlined on the College webpage www.glowcollegecanada.ca/policies/

Is a Rewarding Career as a Lash Lift and Tint Right For You? Get More Info…

If you're interested in learning more about careers in Lash Lift and Tinting and exploring whether GLOW College is right for you, fill out the form on this page to receive more information.

For immediate questions, call 905-453-9456.