Facial Treatments (In-Person & Online Course)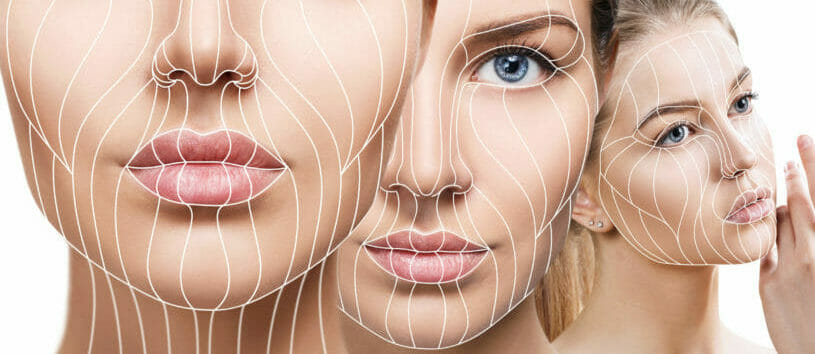 Complete theory lessons and assignments Online and come in for In Person Practicals
Make it official, get Certified!
Learn to safely and effectively perform standard facials and face treatments. Lessons include essential theory in sanitation and skin anatomy. Start learning theory online and come in person for hands-on training. Full online learning is available.
COURSE DESCRIPTION
This course is designed to fully prepare you to safely and effectively perform basic Facial Treatments and Services on Clients of all skin types. From Skin Analysis, Safety and Sanitation, Product knowledge to Step by Step Facial techniques, learn to choose, apply, massage and treat various Skin types.
Learn with our Interactive lessons and gain life-long access to Course Content including Quizzes to test your Knowledge, Step-by Step demonstration videos and assignments.
EXPECTED OUTCOME
Develop an understanding of Skin Care and Treatments according to your Clients skin type and conditions. Supplies provided for in-class learning. Earning a Certificate will enable you to create Pro accounts with local Salon Distributors to access the Industry's top brands and supplies.
PRE-REQUISITES
None
CHOOSE A LEARNING METHOD
ONLINE COURSE $1200.00 OR 3 Monthly Payments of $450.00
BLENDED ONLINE AND IN PERSON $1600.00 OR 4 Monthly Payments of $450.00
Course Outline
This comprehensive course will take you from the ground up. Learn the essential theory and step-by-step techniques.
1 INTRO

How to manage your time with Self Paced learning
2 PROFESSIONAL CONDUCT

Proper Facial Room Set Up Video
Personal Development
Professional Development
Personal Hygiene
Client Care
Professional conduct quiz
3 SKIN ANATOMY

Skin Anatomy
Layers of the Skin
Skin Anatomy Quiz
4 SKIN CARE

Skin Types
Skin Care Products
Skin Protection
Skin Care Quiz
5 SKIN CONDITIONS AND DISORDERS

Skin Conditions
Essential Products
Understanding Acne
Skin Conditions and Disorder Quiz
6 pH

pH Levels of Skin
How to test pH Levels
pH Quiz
pH Assignment
7 INFECTION CONTROL

Sanitation Practices
How to Disinfect Video
Sanitation and Safety Quiz
8 SKIN TREATMENTS

Types of Facials
Electricity in Esthetics
Chemical Peels
Skin treatments Quiz
Skin Treatment Assignment
9 PROTOCOL

Step by Step Facials
Step by Step Chemical Peels
10 CONSULTATION FORMS

Facial Consultation Form
Chemical Peel Consultation Form
11 FACIAL EQUIPMENT

Magnifying Light Demonstration Video
Steamer Care & Operation Video
Proper Filling of a Facial Steamer
Steamer Instructional Video
12 STEP BY STEP VIDEOS

Client/Room Preparation Video
Full Facial Video Demonstration
Treatment Ending Video
Chemical Peel Video Demonstration
13 IN PERSON CLASS 1 OF 4 (4 HOURS)

Theory Review and Q&A
Sanitation and Safety Review and Q&A
Room Set Up/Demonstration
Client Consultation Role Play
14 IN PERSON CLASS 2 OF 4 (4 HOURS)

Skin Type and Treatment Assessment
Express Facial Step by Step
Facial Massage Techniques
Extracting and Stream Practices
Standard Massage Step by Step
15 IN PERSON CLASS 3 OF 4 (4 HOURS)

Review Facial Steps
Review Chemical Peels
Glycolic Peel Step by Step
16 FINAL EXAM
17 IN PERSON CLASS 4 OF 4 (4 HOURS)

Safety and Sanitation Assessment
Practical Assessment – Full Facial
Industry Q&A
18 NEXT STEPS

You're almost done!
Feedback

Pricing Options

Choose a pricing option that suits you and start learning today. Pay in full to save or choose the monthly payment option. Fees include Tuition and free Virtual Seat assignment. Digital Certificate will be issued upon completion of all lessons, assessments, and upon final payment (where applicable). Non-refundable once paid. By enrolling into this Non-Vocational Course, you accept the Terms and Policies as outlined on the College webpage www.glowcollegecanada.ca/admissions/

Is a Rewarding Career in Beauty, Design or Healthcare Right For You? Get More Info…

If you're interested in learning more about careers in Beauty, Design or Healthcare and exploring whether GLOW College is right for you, fill out the form on this page to receive more information.

For immediate questions, call 905-453-9456.