Social Media Marketing Course (Online)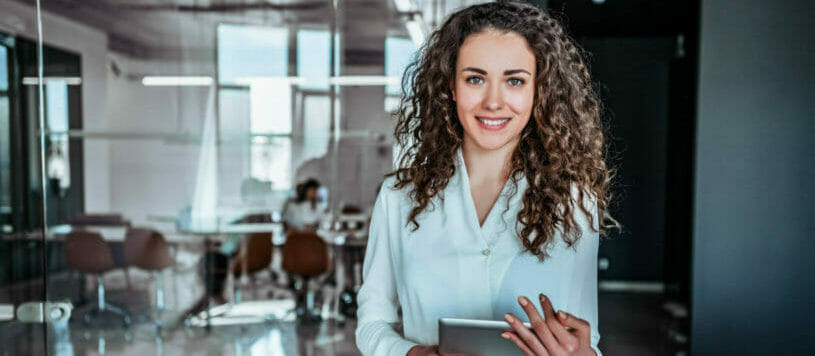 Start Learning Online Self-paced.
Make it official, get Certified in Social Media Marketing!
Understand the 21st century phenomenon of Social Media along with Marketing Strategies for businesses of any size. Keep up with Social Media and how it's changed the way everyone communicates, gets information, shops, and the general way of life.
COURSE DESCRIPTION
Our Social Media Marketing Strategies course takes students into truly understanding the 21st century phenomenon of social media. Social media has changed the way people live, communicate, get information, shop, and do business forever.
Companies large and small know how important it is for them to be a part of this online network, and as such, need people who know how to use social media channels to their best advantage from all 3 perspectives (personal, business communication, and business advertising), which are often overlooked in other textbooks.
EXPECTED OUTCOME
After completing this course, students will be well-versed in how to use the right social media platform(s) and how to best utilize the features and advertising offered by each one. This knowledge will enable students to gain job-ready skills to reach their target audience and achieve their social media content and advertising goals for the company that hires them.
Seven channels are examined in-depth: Facebook, Twitter, Instagram, LinkedIn, YouTube, Yelp, and Pinterest. Activities and assignments in the text also challenge students to become familiar with other channels, including those that may only have a following on a single continent or in a specific country.
Informative case studies of social media marketing campaign successes and failures serve as examples of the different ways businesses have utilized various channels. Companies like Starbucks, Fruit of the Loom, and C&A show how well social media can work to achieve objectives. On the other hand, social media fails by other large corporations act as invaluable cautionary tales to those in the digital marketing industry.
PRE-REQUISITES
None.
Course Outline
This comprehensive course will take you from the ground up. Complete essential lessons and portfolio building exercises to understand and function as a Social Marketing Manager. Review the course outline below and start your journey towards Social Media Marketing Certification.
1 COURSE INTRO

How to manage your time with Self Paced learning
What you can expect to learn
Create Vital Source Account
2 GOVERNING STRATEGIES

Introduction
Social Media Campaign Goals
S.M.A.R.T Goals
Targeting Personas
The Target Consumer's Persona
Creating Buyer Personas Assignment
How to Research Buyer Personas
Competitors' Social Media Strategies Video
Sizing Up the Competition Assignment
How's the Profile?
Images Assignment
Content
Content Assignment
Social Media Alphabetics Assignment
Choosing Platforms
The Selection of Social Media Channels
B2B vs. B2C
Choosing The Best Social Media Site For Your Business Assignment
The Best Practices For Utilizing Social Media Channels
The Top Five Do's of Social Media Marketing Practices Assignment
The Top Five Don'ts of Social Media Marketing Practices Assignment
Creating Top Ten Lists Assignment
NASA'S Five-Star Social Media Strategy Case Study Assignment
Governing Strategies QUIZ
3 FACEBOOK

History
Facebook: Personal (Assignment)
Developing Your Personal Brand on Facebook
Developing Your Personal Brand Video
Taking Stock of Your 'Digital Dirt' Assignment
Business Introduction
Facebook Business Video
Facebook for Business is Different
What is Facebook Insights? Assignment
Making a Small Business Page Better Assignment
Advertising
Facebook Advertising Video
How to Run Facebook Ads
Facebook Fails and Wins
Facebook Fail (Case study: Smucker's Gets in a Jam)
Facebook Win (Case Study: C&A Rethinks Buying Off The Rack)
Running a Targeted Campaign
Running A Targeted Campaign Video
Tips for Writing a Facebook Ad
Finding a Fabulous Facebook AD Assignment
The Budgetary Pie
Budgeting For a Facebook Campaign Assignment
Analytics
Facebook Analytics Video
Facebook Insights For Analytics Assignment
Google Analytics Assignment
Timing is Everything
Quiz
4 TWITTER

History
Twitter: Personal
Twitter Personal Video
Twitter Personal Profile Page Notes
Twitter Profile Pro Tips
How Consumers Interact With Brands on Twitter
Responding to Consumer Complaints on Twitter Assignment
Business
Twitter Business Video
The Business of Twitter
More about Hashtags
The Essence of an Effective Tweet
Creating a Great Tweet Assignment
Advertising
Twitter Advertising Video
Twitter Fail (Case Study: Bill Cosby and "Meme Me!")
Twitter Win (Case Study: Jimmy Kimmel and Mean Tweets)
Finding Twitter Wins and Fails Assignment
Running a Targeted Campaign
Running A Targeted Campaign Video
Types of Twitter ADs
Hashtags
Keywords
Twitter ADs Step-by-Step Process
Making a Twitter ADs Campaign Assignment
Analytics
Twitter Analytics Video
Home
Tweets (Tweet Activity)
Audiences
Check The Pulse of Your Twitter Account Assignment
Analytics for Twitter ADs
Twitter Events
Quiz
5 INSTAGRAM

History
Personal
Navigating Instagram
Instagram Personal Video
Instagram Personal Profile (Mobile View)
Instagram Posts, Stories and Reels
Points of Comparison Assignment
Before Paid Ads
The Nature of Instagram
Instagram Business Profile
Instagram Photos
Get The Picture? Assignment
Instagram Video
Loop Giveaway
Business and Advertising Video
Advertising
Instagram Fail (Case Study: Not Much McLovin' On Instagram)
Instagram Win (Case Study: Starbucks' White Cup Challenge)
Campaign Strategy for Branded Posts
Effective Use of Hashtags on Instagram
Using Hashtags on Instagram Assignment
The Evolution of And Campaign Strategy For Paid ADS Assignment
The Carousel AD
Running A Targeted Campaign Video
Creating a Carousel AD Assignment
Call-To-Action Buttons
Account Insights
Instagram Analytics Video
Metrics From Account Insights
Instagram Stories
Ad Insights
Underperforming Instagram ADs Assignment
AD Staging
Improving an Instagram AD Assignment
Time Management
QUIZ
MID TERM EXAM
6 LINKED IN

History
Personal
LinkedIn Personal Video
Personal Profile
Profiles are Public
Improving the Profile Assignment
LinkedIn Premium
Business / HR
Updates and Posts on a Brand's Company Page
Expanding on Updates and Posts on a Brand's Company Page Assignment
Follow up assignment
Advertising
Business and Advertising Video
LinkedIn Win (Case Study: Cushy Jobs, Courtesy of Fruit of The Loom)
Goals Before Strategy
Running A Targeted Campaign Video
Lead Generation Assignment
A Range of LinkedIn Ads Assignment
Company Page Analytics
LinkedIn Analytics Video
Case Study: ABC Digital Agency Analytics
Quiz
7 YOUTUBE

History
Personal
YouTube Personal Video
Introduction
Video Tutorial: YouTube For Viewers and Uploaders
Viral Videos Assignment
Business
Video Tutorial: Components of YouTube For Business 2018
'Evaluating a Business' YouTube Channel Assignment
Tagging Assignment
Advertising
Business and Advertising Video
Running A Targeted Campaign Video
YouTube Cards
Selecting YouTube Cards Assignment
Quiz
8 YELP

History
Personal
Personal Profile
Business
Yelp Personal Video
Introduction
Business Profile
Business Video
Critique a Business Page Assignment
Advertising
Advertising Video
Case Study: Botto Bistro: a Big Pizza Pie In Yelp's Eye
Running a Targeted Campaign
Running A Targeted Campaign Video
Linking ADs With Goals Assignment
The Check-In Offer
Marketing on Yelp without Paid ADS
a Five-Star Contest Idea Assignment
Analytics for the Yelp Business Page
Analytics Video
Yelp Knowledge
Quiz
9 PINTEREST

History
Personal
Pinterest Personal Video
Personal Profile Page
How Consumers Interact With Brands on Pinterest
Business
Pinterest Business Profile
Promoted Pins
Product Pins and Rich Pins Assignment
Advertising
Pinterest Win (Case Study: Jetsetter's Cure For Wanderlust)
Pin Optimization
Running A Targeted Campaign Video
Creating an SEO-Friendly Pin Assignment
Pin Image
Prime Pinning Time
Tying It All Together Assignment
Analytics for the Pinterest Business Page: Profile
Pinterest Analytics Video
Analytics for the Pinterest Business Page: Audience
Analytics for the Pinterest Business Page: Website
Analyze This Assignment
An Analytics Utopia Assignment
Quiz
10 POST SCRIPT

Analysis
Postscript Video
Social Media Marketing Analysis
Unique Social Media Contributions Assignment
Fatigue
Social Media Fatigue and Fickleness
Analytics
Social Media in Brief
Social Media Strategy Project Example
FINAL EXAM
FINAL ASSIGNMENT
NEXT STEPS

Pricing Options

Choose a pricing option that suits you and start learning today. Pay in full to save or choose the monthly payment option. Fees include Tuition and free Virtual Seat assignment. Digital Certificate will be issued upon completion of all lessons, assessments, and upon final payment (where applicable). Non-refundable once paid. By enrolling into this Non-Vocational Course, you accept the Terms and Policies as outlined on the College Website www.glowcollegecanada.ca/admissions/

Is a Rewarding Career in Beauty, Design or Healthcare Right For You? Get More Info…

If you're interested in learning more about careers in Beauty, Design or Healthcare and exploring whether GLOW College is right for you, fill out the form on this page to receive more information.

For immediate questions, call 905-453-9456.